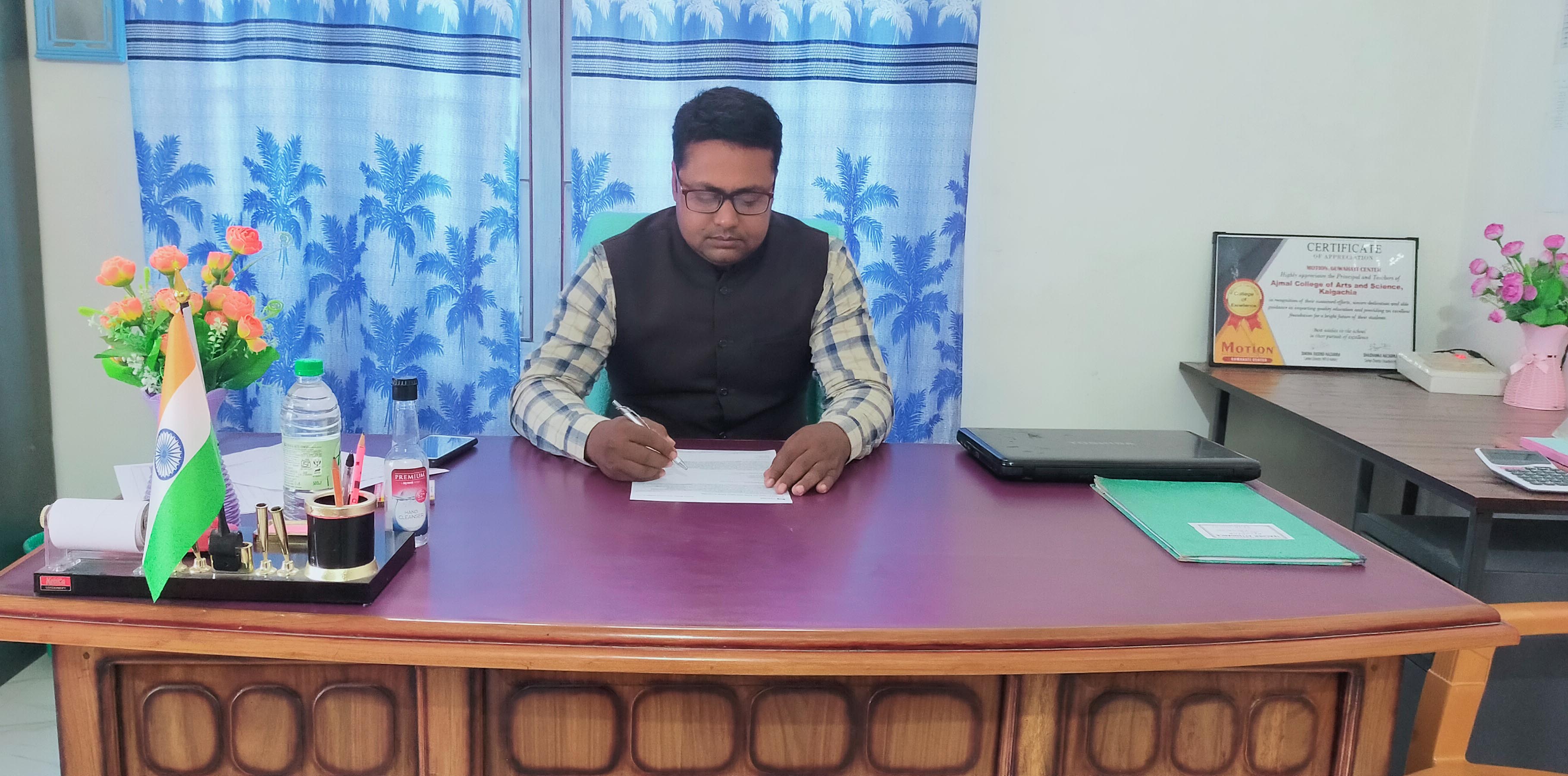 I am feeling pleasure to work at the Ajmal Senior Secondary School, Kalgachia, is run by Ajmal Foundation, whose motto is serving humanity in need. I am very lucky to work with such dedicated and innovative staff members, parents and students. It always gives me great pleasure to see the excellent teachers are providing teaching and the best quality students are studying at our College. Our main focus is to take care of each individual student so that each student will be best able to achieve his/her potential.
Dear students, if you want success in life, you have to first define your goal and do the hard work with patience Discipline, Sincerity and hard work are the key of success. You have to be regular in your classes with full attention and focus on your goal. Our teachers always ready for you to achieve your goal.
I, on behalf of the Ajmal Senior Secondary School, Kalgachia welcome all the students and wish you all the best for achieving greater success in your life.
Allah bless you all!

With Warm Regards,
Nurul Alom Mullah
Principal i/c

Ajmal Senior Secondary School, Kalgachia