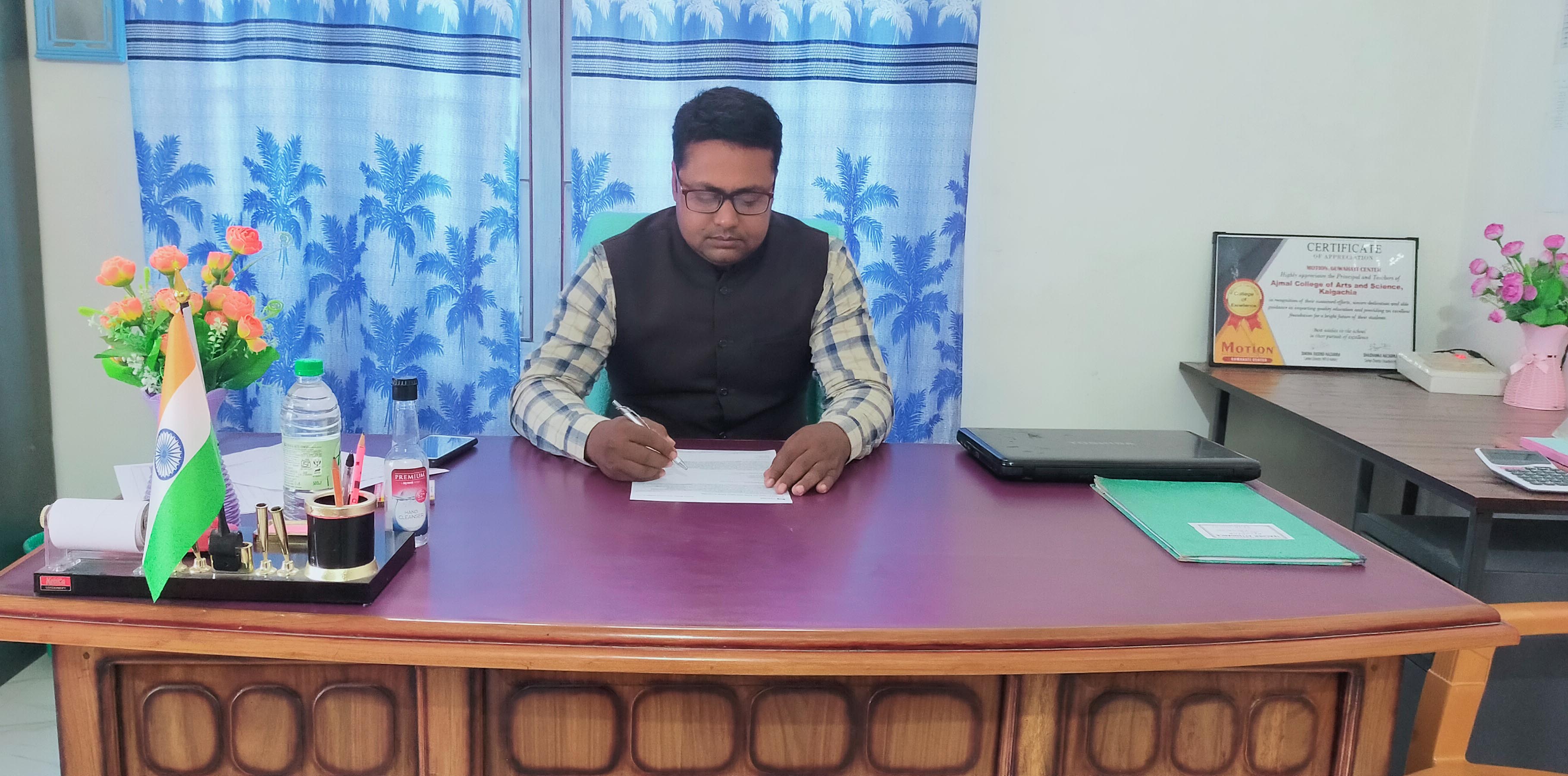 Ajmal Senior Secondary School,Kalgachia. An ideal Institute for H.S Arts and Science established by Ajmal Foundation with the interest of offering quality and value based education to the Students of Kalgachia and its surroundings. We have started our journey with dynamic, innovative, committed and knowledgeous teacher to provide the best quality education and to create an ideal environment in the School for overall development of Students. The mission tag line of Ajmal Foundation is Ajmal for education, education for all. The aim of this institute is to inculcate the Students with Wisdom, Compassion, Excellence and Humanitarian Spirits. During this age of globalization and advanced technology we would like to make our School a centre for excellence and Success.
I would like to request our respected and dedicated teachers to inspire, encourage and guide our Students to be creative, innovative, ambitious and logical thinker.
I pay my sincere gratitude and respect to all the Trustee Members of Ajmal Foundation for doing wonderful works in the field of education, health etc. In this great Endeavour of Ajmal Senior Secondary School, Kalgachia. We look forward for the support, suggestion and Co-operation of Parents, Guardians, Students and Well Wishers.
With Warm Regards,
Nurul Alom Mullah
Principal
Ajmal Senior Secondary School, Kalgachia